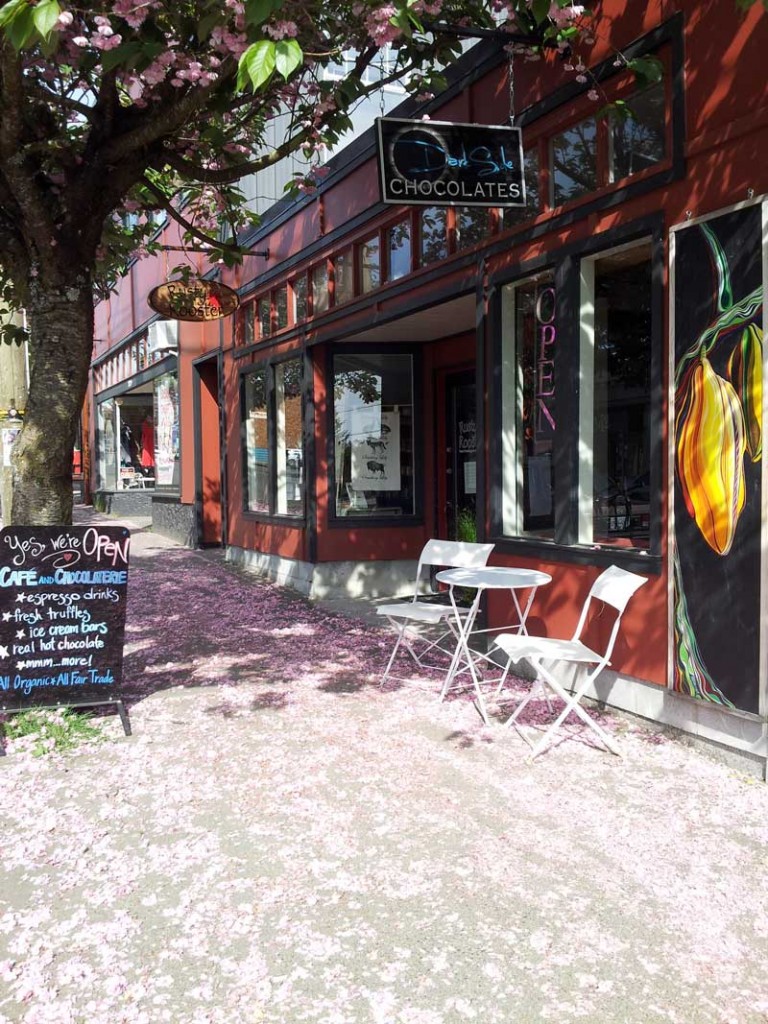 Dark Side Chocolates are proudly handmade in small batches by myself and small staff. We are passionate about bringing you the best, in our small boutique chocolate shop in downtown Cumberland, located in beautiful Comox Valley, British Columbia.Every creation is art! Our truffles and confections are just as beautiful to behold with your eyes as they are to enjoy with your mouth. We use only fresh creams in combination with delicious organic, fair trade chocolate and we source the finest ingredients to bring you the joy of authentic flavour and allow you a true chocolate experience. There are no chemicals, waxes, fillers, or preservatives to take away from this personal encounter with your chosen decadence.
We are inspired by our love for dark chocolate and all that it has to offer, both in flavor and health. It has continued to be our goal over the past 5 delicious years, to bring these decadences to our loyal customers in a way that is fresh and exciting, and to operate a business that is socially conscious and environmentally sustainable.
Our espresso bar proudly serves Rhodos Coffee – fresh, organic, and locally roasted in Courtenay. You can choose from the classics, such as Americanos, Lattes, Cappucinno to the Signatures, such as Killer Mochas, Full Moon, Dark Side and Aztec. You can have your preference of Cow, Soy, Almond, Coconut Milk choices for no extra charge.
Come to the Dark Side, the Ethical Indulgence.
-Allison